OncoAge team organized the First Joint Meeting on Lung Cancer last September 2018, in Nice, at the Palais Sarde.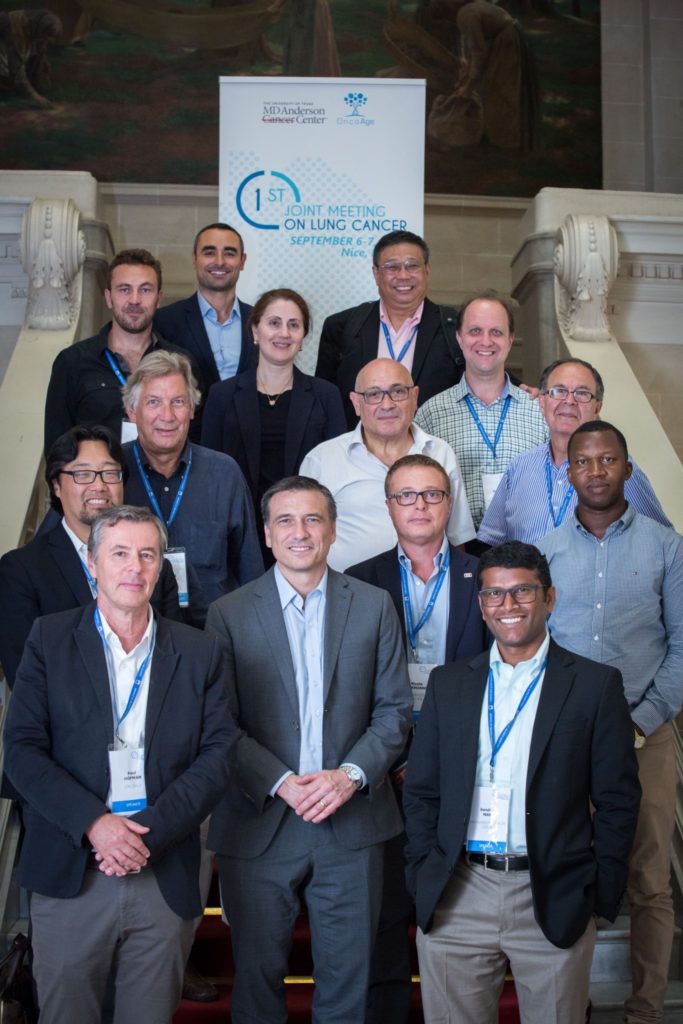 2 days of conferences, discussions between researcher from MD Anderson and OncoAge.
The goal of this collaboration is to make new promising discoveries for lung cancer patients.
At the meeting, high quality speakers from the MD Anderson and the FHU OncoAge, exchanged on the latest new treatments biomarkers and discoveries on lung cancer.
This year we have chosen to dedicate this meeting to lung cancer, but also some thoracic pre-neoplastic diseases, such as Chronic Obstructive Pulmonary Disease (COPD). Within this context, a partnership with research teams, scientists and physicians between the FHU OncoAge and the MD Anderson Cancer Center has been initiated.

Have a look to the video clip of the pasted event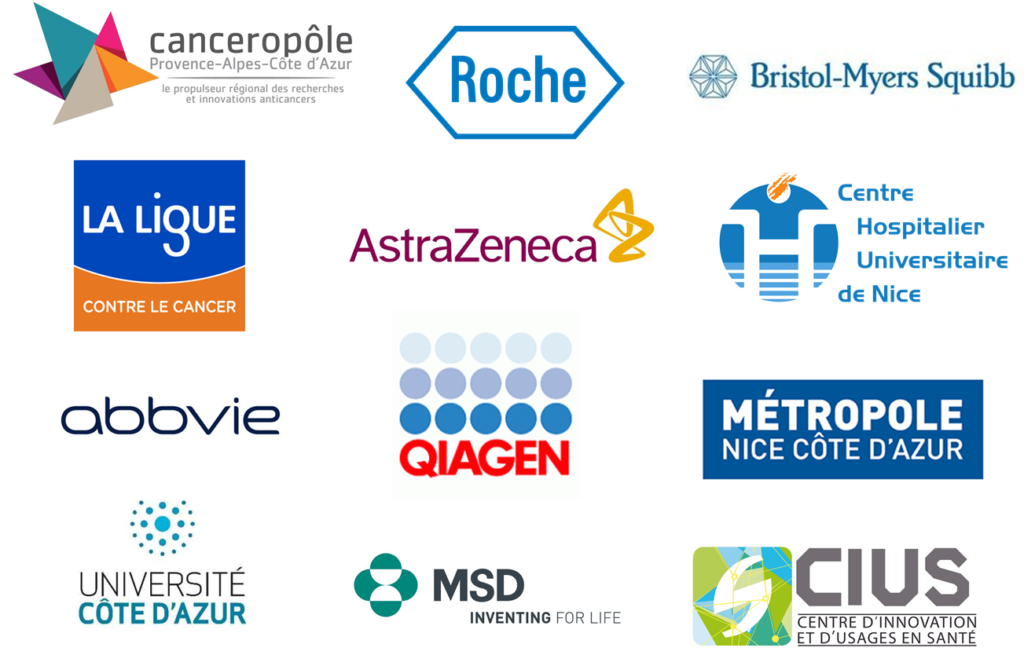 13 speakers : (G.Calin, V. Papadimitrakopoulou, J. Wang, S.Mani, S. Hanash, J. Heymach, I. Wistuba, D. Hong, P. Hofman, M. Ilie, J.Y. Blay, L. Yvan-Charvet, P. Saintigny)
200 participants
15 partners and sponsors (La Ligne contre le Cancer, Canceropôle, Roche, Abbvie, BMS, Astra Zeneca, Qiagen, UCA, MSD, CIUS, Métropole Nice, CHU Nice)
This partnership aims at working within the context of age-related lung cancer and non-tumor lung diseases as both age-related chronic diseases and cancer share genomic, immune, metabolic and other biological abnormalities.
In the future, there will be each year if possible, a Joint Meeting on Lung Cancer in Houston or in Nice.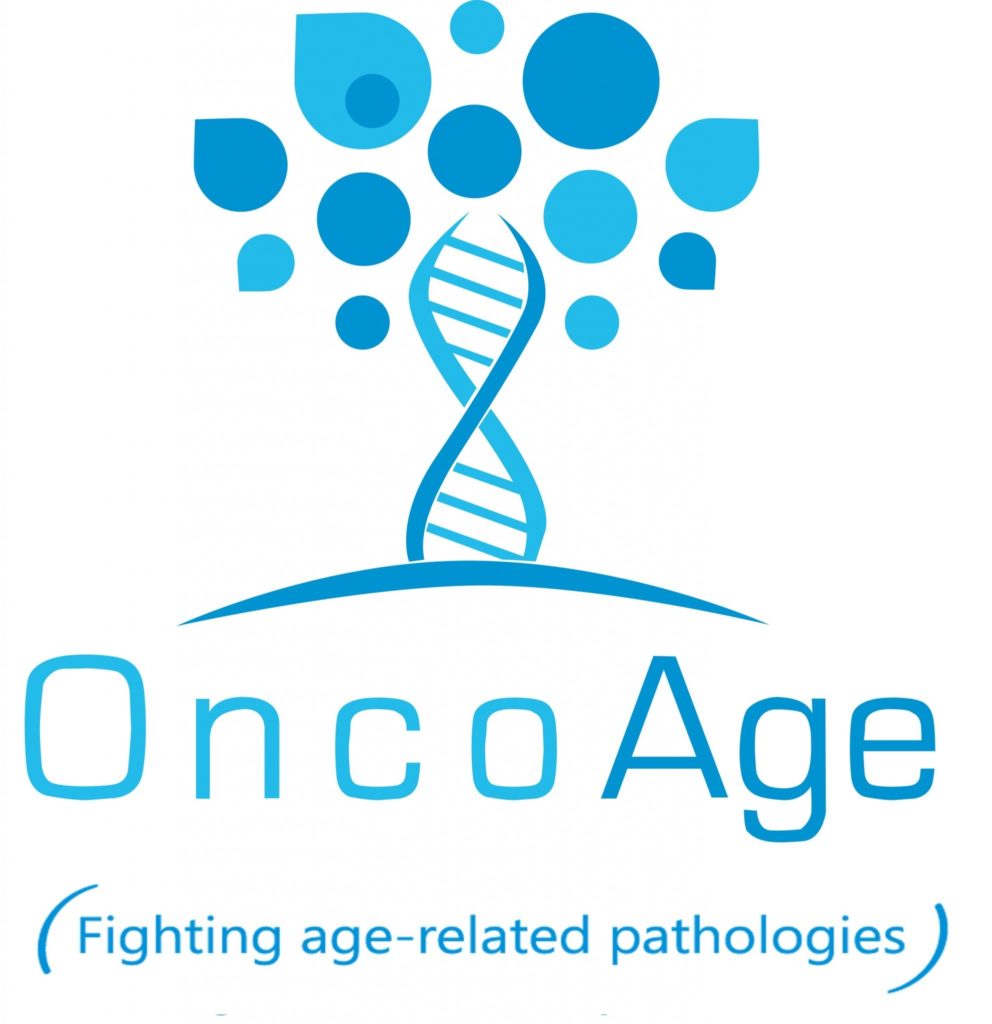 OncoAge is a Hospital-University Federation (FHU) dedicated to foster innovation for ageing population and Cancer management. It has been awarded in December 2015 by AVIESAN and it is supported by the Hospital University of Nice (CHU) and the Côte d'Azur University (UCA). OncoAge brings together the CHU of Nice, the Center Antoine Lacassagne (CAL), the Lenval Foundation, members of AVIESAN of the Côte d'Azur University, Léon Bérard Center (CLB) of Lyon, Gustave Roussy Institute of Villejuif, teams of research institutes IRCAN, IPMC, iBV, C3M, L2PM, Inria, the Department of Mathematics of the UCA. Through these teams the FHU involves INSERM, CNRS, Inria, CEA and UCA. These structures bring together their respective strengths in order to develop projects devoted to the development of care, research, innovation and education/training in the field of cancer and ageing.
//www.mdanderson.org/
Jean-Marc Gambaudo, President of the Côte d'Azur University, et Paul Hofman, OncoAge, Nice, France

Marius Ilié, M.D., Ph.D., Nice University Hospital

Samir M. Hanash, M.D., Ph.D., MD Anderson Cancer Center

Maurice Schneider, President, La Ligue contre le cancer