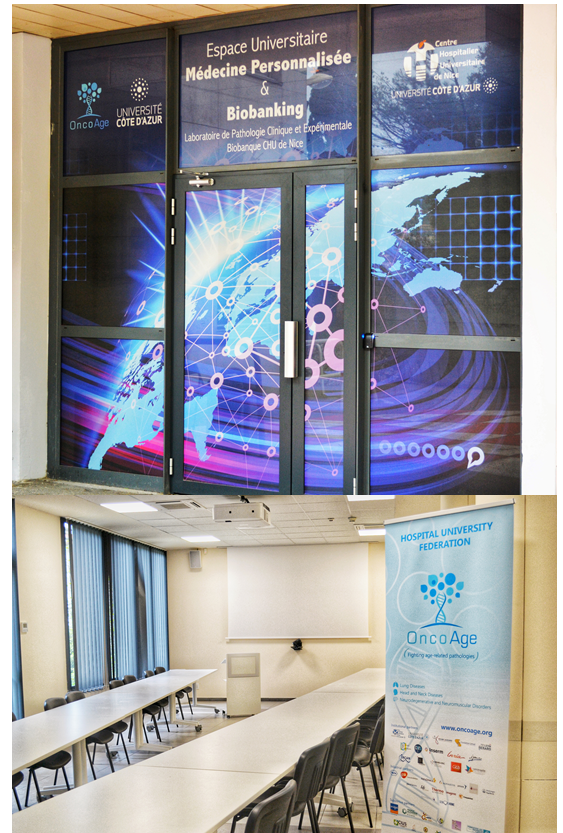 We are very happy to announce that OncoAge has a new office in Pasteur Hospital 1. The inauguration is planned for May 2019.
The new building includes :
2 meeting rooms , full equipped with Visio conference system and video projector
a waiting room in the entrance, with sofa…
This place is located in Nice (South of France), in Hôpital Pasteur 1, Pavillon I. (see the map for location)
This collaborative and pedagogical office will be dedicated to OncoAge teams, and the biobanks team for their meetings and events.
It also will be use for the MSc Biobanks and Complex Data Management during their courses time.