Aims
The aims of this « Lung diseases » WP are to:
Advance research and patient care in the 3 main age-related pulmonary diseases:  COPD, pulmonary fibrosis and lung cancer.
Tackle inflammatory, fibro proliferative, cancerous and genetic lung diseases by developing novel approaches in system biology and integrative biology, and providing new investigational and therapeutic tools.
Leader name(s)

Pr. CH. Marquette

Dr P. Saintigny

Pr. P. Hofman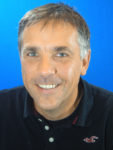 Dr B. Mari
General description
Age related chronic pulmonary diseases and cancer share immune, inflammatory, and metabolic abnormalities associated with conditions inducing cellular senescence, including oxidative stress, genomic instability, DNA damage, dysfunction of mitochondria and telomeres.
Novel exciting perspectives have been provided in lung biology by recent breakthroughs: the complex interplays between intrinsic or alien cellular components can influence strongly the normal function of lung tissue.
The reinforcement of on-going programs on inflammatory, fibro-proliferative, cancerous and genetic lung diseases, combined with development of novel technologies in cell biology (3D cultures, stem cells, genome editing, metagenomics, genetics, functional genomics, and pharmacology) will open major breakthroughs in lung diseases. Many unknowns remain in the description and understanding of the mechanisms at work during normal tissue differentiation, or in adverse situation experienced during ageing or cancer. A major aim of this WP will be to translate novel concepts in better medical practice.
Organization of Oncoage allows the sharing in a single site of large clinical and analytical data and their matched bio banking products in the field of COPD, pulmonary fibrosis and lung cancer. Dissemination of the Oncoage results, through publications of high impact publications, organization of international training programs, development of the intellectual property and involvement in a large number of clinical trials will result from this new organization.