Aims
The WP "Lifestyles & Environment" aims to design and implement comprehensive interventions, supporting older people, ageing well and improving their health and their quality of life.
These interventions will be multi-levels ones, curative and preventive, involving skills from medicine (geriatrics, gerontology) but as well numbers of other sectors such as nutrition, physical and cognitive activities, building environment, transport, etc.
Thanks to patients' cohorts, these interventions will be tested/assessed and implemented into clinical activities linked to the whole ecosystem (external health & social services, public policies, smart city services, industry and services companies, etc.)
Leader name(s)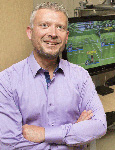 Pr Olivier Guérin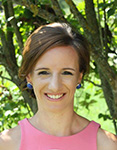 M. Demory
General description
Active & Healthy Ageing interventions are complex and require a multi-disciplinary and comprehensive approach, including medical and non-medical, pharmacologic and non-pharmacologic strategies. Based on more advanced multi-disciplinary researches, this WP will provide new designs and implementation models for innovative interventions in order to improve health status and well-being of older people. The WP will though connect medical disciplines to the ecosystem composed by policy-makers, liberal health & social services and homecare, relevant citizens services, and silver economy companies.
Thanks to the clinical (geriatrics) activities of the teams involved (regular hospital, short-term hospitalization with multi-disciplinary global care and mobile units) in this WP, it will build the patients cohorts to support the research projects of the FHU, and, after the assessment of intervention (trials and/or living lab) transfer the results into "routine" clinical practices and regular living environment of older people.