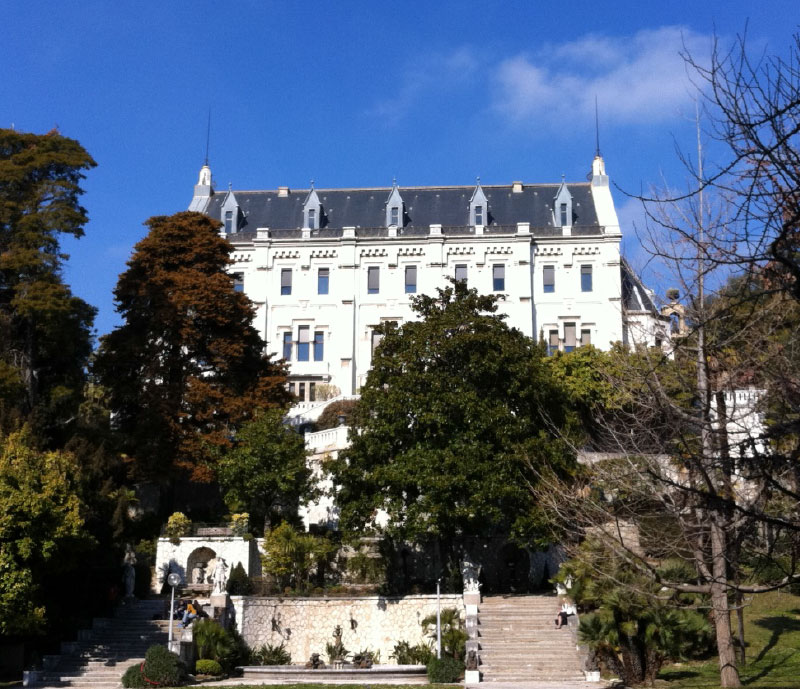 Activity area(s)

The Experimental Histology Platform is dedicated to providing histological services to support basic and translational research. Services include processing, sectioning, routine histological staining and immunohistochemical staining of human and mouse tissue. The facility also assists in advising and setting up histological approaches for specific scientific projects and delivering protocols that can be tested by the users themselves or by the platform personnel. As immunohistochemistry takes centre-stage in elucidation of disease-related mechanisms and in the process of biomarker discovery, it is important to validate for specificity and sensitivity antibodies to be used as biomarkers.

Image acquisition and analysis:

The iBV Experimental Histopatholgy facility works in conjunction with the PRISM imaging platform of iBV for high quality image acquisition and analysis. PRISM provides state-of-the-art microscopes and expertise in optical microscopy and image analysis.

Multi-marker immunofluorescence staining
Second-harmonic imaging microscopy (2-photon) for visualization of cell and tissue structure
Analysis of 2-, 3- and 4-D microscopy datasets
Analysis of digital images of stained tissue acquired with the slide scanner of the Biopathology and Liquid Biopsy Platform (BLBL) platform.

The platform participates in training programs offered by the Institute, the University (Master and PhD levels) and CNRS/INSERM (continuing education).

Presentation

The Experimental Histopathology Platform is the most recent core facility of iBV, created at the end of 2013 with financial support from the Cancéropôle PACA (Virtual Microscopy Initiative) to meet the growing needs of institute members and their collaborators for state-of-the-art histological analyses of mouse and human tissues. Located on the 2nd floor of the Naturel Science building of the Science Faculty campus, the facility houses equipment for tissue processing, sectioning, routine histological and special immunostaining of tissues. An automatized in situ hybridization system for detection/localization of mRNA, miRNA, lncRNA will be available in the Fall of 2015.

Since its creation, the iBV Experimental Histopathology Platform has contributed to the development of research projects by teams from iBV and from different institutes, including the CAL (head and neck cancer), CHUN and IPMC. The facility has received financial support from the Cancéropôle PACA, the Région PACA and the Conseil Générale 06 and provides open access to academic /institutional and/or private groups.
Coordinator

Ellen Van Obberghen-Schilling

Type of structure

Core Facility of the Institute of Biology Valrose (iBV) - CNRS UMR7277, Inserm U1091, UNS

Recognition by

iBV (Inserm/CNRS/University of Nice-Sophia Antipolis), Cancéropôle PACA

Location

Faculté des Sciences Bâtiment Sciences Naturelles 2ème Etage 28 Ave Valrose 06108 Nice Cedex 02

Contact name

Ellen Van Obberghen-Schilling

Contact mail

vanobber@unice.fr

Website

http://ibv.unice.fr/EN/institute/histo.php
Skills of the team members

Ellen Van Obberghen-Schilling
Samah Rekima
PhD, HDR
Engineer (IE, Inserm)

Contribution to the FHU

WP2 – Head and Neck Disease –Task 4